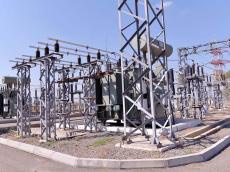 By  Trend
Azerbaijan may abandon plans to increase electricity imports from Russia, head of public relations and press service of the Azerenergy OJSC Company Yahya Babanli told Trend.
"Due to the restoration of electricity supply in Azerbaijan, the country may refuse to increase the volume of electricity imports from Russia," he said.
Earlier, Inter RAO UES PJSC Company stated that, it had begun to supply electricity to Azerbaijan beginning from July 2 night within the framework of the agreement on mutual emergency assistance. The supplies are carried out in the amount of 200 MW.
Speaking about the suspension of electricity exports to Iran, Yahya Babanli noted that exports will be resumed again after the complete restoration of electricity supply and elimination of all problems in the country's energy system.