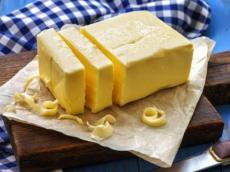 Trend:
By 2019, Azerbaijan plans to eliminate dependence on imported butter almost completely, Samir Eyyubov, Chairman at Azerbaijan Milk and Dairy Producers and Export Association, told Trend.
"Azerbaijan is heavily dependent on the import of butter. The state intends to resolve this issue. To this end, until the middle of 2019, two new enterprises will be created in the country, on the basis of existing ones. Additional production lines are purchased for this purpose. The processing capacity of each enterprise will be 200 tons of milk per day. This is about 10 tons of butter," - said Eyyubov.
The chairman said, the projects will be financed through the National Fund for Entrepreneurship Support. Their amount has not been announced yet.
In 1Q2018, Azerbaijan imported butter and other types of oils produced from milk worth $20.69 million. This is 53 percent more than in the same period of 2017.