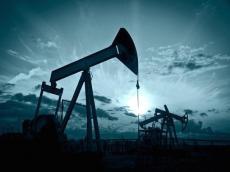 By Azernews
By Sara Israfilbayova
The oil price recovery is still unstable, thus a decision to prolong production cuts during Vienna meeting this November should be expected, Danila Bochkarev, Senior Fellow at the EastWest Institute told Azernews.
Bochkarev added that going ahead of $65-70 is not fully in interest of the key oil exporting countries. "Normally the prices oscillating around $60-65 are at comfortable level for the key oil exporters such as Russia and Saudi Arabia.
Competition both from renewable sources of energy and unconventional oil will be higher, if oil is too expensive and that might lead to another collapse in oil prices, he said.
Bochkarev believes that most likely prices will stay in the range of $60-70 per barrel in 2018. "It allows them to balance their budgets and is well above their production costs," he added.
The meeting of OPEC+ will be held in Vienna on 30 November to discuss further policies.
A meeting of the Joint OPEC-Non-OPEC Ministerial Monitoring Committee (JMMC), which includes Saudi Arabia, Venezuela, Kuwait, Algeria, Oman and Russia, will take place in Vienna on November 29.
Oil prices are supported with data of the U.S. Energy Department on oil reserves. The Department reported on November 22 that commercial oil reserves in the country (excluding the strategic reserve) for the week ended on November 17 fell by 1.9 million barrels, or 0.4 percent, to 457.1 million barrels. Analysts had expected the reduction of the indicator by only 0.3 percent, or 1.5 million barrels, to 457.5 million barrels.
Oil reserves at the country's largest terminal in Cushing fell by 1.9 million barrels, amounting to 61.2 million barrels. At the same time, before the release of the statistics, oil prices were supported by data from the American Petroleum Institute (API). The Institute also forecasted a decline greater than forecasted, naming a value of 6.356 million barrels.
Moreover, investors reacted to reports that at the end of the last week TransCanada closed part of the Keystone pipeline after the leakage of 5,000 barrels of oil in the U.S. state of South Dakota.
U.S. West Texas Intermediate (WTI) crude futures are at $57.90 per barrel, down $0.21, while Brent crude futures are at $63.16 per barrel, down 0.25 percent, according to RIA Novosti.
OPEC and other major oil producers such as Russia and Azerbaijan reached an agreement in December 2016 to remove 1.8 million barrels a day from the market. 

OPEC and its partners decided to extend its production cuts till March 2018 in Vienna on May 25, as the oil cartel and its allies step up their attempt to end a three-year supply glut that has savaged crude prices and the global energy industry.