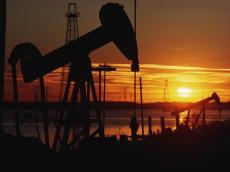 By  Trend
Azerbaijan produced 22 million tons of light oil in January-September 2017 as compared to 24 million tons in the same period last year, BP Azerbaijan said Nov. 20 in a report on its activity in the country for January-September 2017.
BP Azerbaijan operates the development of the Azeri-Chirag-Gunashli (ACG) block of oil and gas fields, where the Azeri Light oil is produced.
The report says that total ACG production in January-September 2017 averaged about 585,000 barrels per day, including 52,000 barrels from the Chirag platform, 133,000 barrels from the Central Azeri, 120,000 barrels from the West Azeri, 80,000 barrels from East Azeri, 119,000 barrels from the Deepwater Gunashli and 81,000 barrels from the West Chirag platforms.
Azerbaijan produced over 31.1 million tons of Azeri Light oil in 2016, as compared to 31.3 million tons in 2015.
Operating expenditures on the project totaled over $339 million, while capital expenditures were around $890 million in January-September 2017.
A contract for development of ACG block of oil and gas fields was signed in 1994. A ceremony to sign a new contract on development of the ACG block of oil and gas fields was held in Baku Sept. 14, 2017.
The new ACG participating interests are as follows: BP - 30.37 percent; AzACG (SOCAR) - 25 percent; Chevron - 9.57 percent; INPEX - 9.31 percent; Statoil - 7.27 percent; ExxonMobil - 6.79 percent; TP - 5.73 percent; ITOCHU - 3.65 percent; ONGC Videsh Limited (OVL) - 2.31 percent.