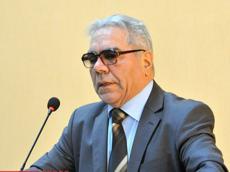 By  Trend
Azerbaijan Industrial Corporation OJSC will become a new stage in the development of the processing sector, said Ziyad Samadzade, the chairman of the parliamentary committee on economic policy, industry and entrepreneurship.
Addressing a joint meeting of five parliamentary committees within the framework of the discussion of the 2018-state budget of Azerbaijan, Samadzade stressed that the creation of the Azerbaijan Industrial Corporation is a very timely step for diversifying the country's economy.
He added that the AIC will help ensure the dynamic development of industry in the country.
The MP stressed that the year 2017 was very significant for the economy of Azerbaijan, mainly due to the signing of a new contract of the century and the launch of the Baku-Tbilisi-Kars railway, and other significant events.
"Azerbaijan is very successfully and effectively participating in global transnational projects. Our country is dynamically developing and effectively using its resources," he added.
Azerbaijani President Ilham Aliyev signed a decree on the establishment of the Azerbaijan Industrial Corporation OJSC Nov. 6. President Aliyev also decreed to appoint Natig Amirov as Chairman of Supervisory Board at the Azerbaijan Industrial Corporation and Kamran Nabizade as Director General of the Azerbaijan Industrial Corporation.