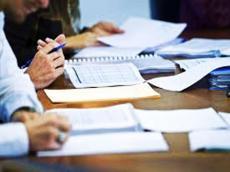 By  Trend
The extension of the moratorium on business inspections in Azerbaijan until 2021 will further improve the business environment in the country, Head of the Business Development Department at the Azerbaijani Ministry of Economy Elchin Ibrahimov told Trend on November 6.
He added that the extension of the moratorium makes it possible to protect business entities from planned inspections of state bodies for another three odd years, which creates additional business opportunities.
"As you know, business inspections have been suspended for two years since November 2015, which played an important role in the development of entrepreneurship in Azerbaijan and improvement of the business environment," he said. "Over the past 24 months, 127 inspections have been carried out in business entities with the exception of inspections carried out through tax bodies."
Ibrahimov also stressed that the extension of the moratorium doesn't mean entrepreneurs are entitled to abuse the conditions created for them.
"The entrepreneurs must pay great attention to the quality and safety of produced goods and rendered services," he said. "The moratorium on inspections doesn't mean that all control measures will not be taken at all. The state bodies can regularly take various measures to control the quality of products and services."
"According to the law, if there is a danger to public health or economic security of the state, the state bodies are entitled to conduct appropriate unscheduled inspections. Thus, along with creating conditions for entrepreneurs, the country continues to protect the consumers' interests," he added.
President Ilham Aliyev signed a decree on extension of the moratorium on business inspections in Azerbaijan until Jan. 1, 2021.
The moratorium will not apply to quality control of medicines, compliance with safety regulations, and safety control of food products.
Meanwhile, according to the decree, quality control of medicines and compliance with safety regulations will be conducted by the Ministry of Healthcare, while control over food quality will be carried out by the Food Safety Agency of Azerbaijan.