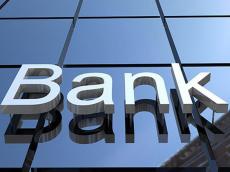 By  Trend
Azerbaijani delegation, headed by the country's Finance Minister Samir Sharifov, left for Washington to attend the annual meetings of the International Monetary Fund (IMF) and the World Bank Group, the Azerbaijani Finance Ministry told Trend on October 11.
The meeting will last from October 11-October 15. High-level representatives of IMF and WB member-states, international financial institutes, representatives of the private sector and civil society will attend the meeting.
During the meeting, the current state of the world economy, the issues of poverty prevention, economic development and the effectiveness of financial assistance, as well as challenges, facing the global economy, will be discussed.
The IMF office was opened in Baku in 1992. In 1995-2005, the Fund allocated loans worth $577.3 million to Azerbaijan. Azerbaijan fully repaid the loans.
Azerbaijan joined the World Bank Group in 1992.
Since the beginning of cooperation with Azerbaijan, the WB allocated about $3.5 billion for implementation of more than 50 projects in the country. The International Finance Corporation (IFC), which is also a part of the WB Group, issued loans for Azerbaijan in the amount of $470 million for implementation of 56 projects.