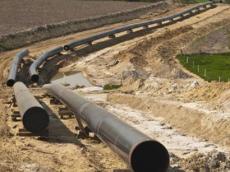 By  Trend
The consortium for construction of the Trans Adriatic Pipeline (TAP) is financing the work on rebuilding the Dorilaiou Street at the central square of Serres, Greece, according to the consortium's website.
This initiative falls under the "Regeneration Projects for Developing Local Infrastructures" program, which is part of the Social and Environmental Investments (SEI) worth 32 million euros overall, voluntarily implemented by TAP in three regions of Northern Greece crossed by the pipeline.
The project is the first of a series of infrastructure initiatives to be implemented with the aim of supporting the improved quality of life of residents in the areas traversed by the pipeline.
TAP's Social and Environmental Investment program has been designed and implemented in collaboration with local and regional administration, as well as national entities, thus practically addressing actual needs of local societies, as they have been submitted by the competent authorities to TAP.
TAP is a part of the Southern Gas Corridor, which is one of the priority energy projects for the European Union. The project envisages transportation of gas from Azerbaijan's Shah Deniz Stage 2 to the EU countries.
The pipeline will connect to the Trans Anatolian Natural Gas Pipeline (TANAP) on the Turkish-Greek border, run through Greece, Albania and the Adriatic Sea, before coming ashore in Italy's south.
TAP will be 878 kilometers in length (Greece 550 kilometers, Albania 215 kilometers, Adriatic Sea 105 kilometers, and Italy 8 kilometers).
TAP's shareholding is comprised of BP (20 percent), SOCAR (20 percent), Snam S.p.A. (20 percent), Fluxys (19 percent), Enagás (16 percent) and Axpo (5 percent).