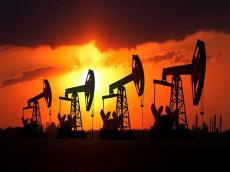 By Azernews
By Sara Israfilbayova
Crude prices declined on August 9 amid growing geopolitical tensions around North Korea, as well as on the expectation of data on U.S. oil reserves.
The price for October futures of Brent crude oil decreased by 0.42 percent to $51.92 per barrel, while the price for September futures of West Texas Intermediate (WTI) has dropped by 0.33 percent and stood at $49.01 per barrel, RIA Novosti reported.
The price of OPEC's basket of 14 crudes stood at $50.49 per barrel on August 8, as compared to $50.04 per barrel on August 7.
The growth of geopolitical tensions reduces the demand for risky assets, which include oil.
North Korea has said it is considering a missile strike on the U.S. Pacific territory of Guam. The American Andersen airbase and the naval base of Apra Harbor are located on the island of Guam.
Moreover, analysts expect data on reserves from the U.S. Department of Energy. Experts expect that commercial oil reserves fell by 0.56 percent, or by 2.720 million barrels, to 479.18 million barrels.
Traders also pay attention to the data of the American Petroleum Institute (API) on the reduction of oil reserves for the week in the U.S. API report reads that oil reserves in the country for the week ended on August 4 fell by 7.839 million barrels, to 474.1 million barrels. Gasoline stocks increased by 1.529 million barrels, distillates - by 157,000 barrels. Oil reserves at the country's largest terminal in Cushing have grown by 319,000 barrels.
OPEC and other oil producers, such as Azerbaijan, Kingdom of Bahrain, Brunei Darussalam, Kazakhstan, Malaysia, Mexico, Sultanate of Oman, the Russian Federation, Republic of Sudan, and the Republic of South Sudan made a deal in December 2016 to remove 1.8 million barrels a day from the market.
OPEC and its allies, trying to reduce a crude glut, agreed in May to extend the supply cut through March 2018.
In July, OPEC oil exports reached a record - not only because of the restrictions on production in Libya and Nigeria not covered by the agreement (were exempted from the cuts because of years of unrest that have undermined their oil output), but also because of the deviation of a number of participants of the deal from their obligations.
OPEC oil exports rose to 26.11 million barrels per day in July, which exceeds the level of shipments of the previous month by 370,000 barrels per day, according to Thomson Reuters Oil Research.