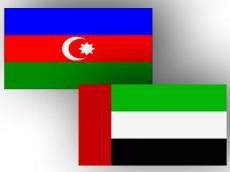 By Azernews
By Sara Israfilbayova
Azerbaijan regards the UAE as one of its most important partners in the Persian Gulf and the Middle East.  
"The UAE is one of the most important partners of Azerbaijan in the Persian Gulf and the Middle East region," said Azerbaijani Ambassador to the UAE, Dashgin Shikarov.
At the same time, Azerbaijan is the most important partner of the Emirates in the Caucasus, he added. 
Bilateral relations between Azerbaijan and the UAE, especially their political component, are at a high level: relations between these countries are based on multi-vector cooperation taking into account mutual interests. The two nations see rapidly increasing economic cooperation and are keen to promote tourism.
Frequent visits of the leaders of two countries significantly strengthened the political ties between the countries, at the same time stimulated the growth of economic interaction, particularly in the field of tourism.
The tourism has become popular recently between the countries thanks to facilitation of visa regime for the UAE citizens. President Ilham Aliyev issued a decree on simplifying the visa regime for citizens and residents of the UAE.   
The overall trade turnover between Azerbaijan and the UAE for the past two or three years amounted to approximately $70 million. Mainly Azerbaijan imports goods from the UAE, which are, in fact, re-exported from other countries. It is mostly metallurgical and chemical products, textiles, building materials, tobacco products, household equipment. Azerbaijan mainly exports to the UAE fruits, juices, nuts, metal semi-finished products and so on.
Realizing the strategy of development of the non-oil sector, trade mission have been established in the UAE, as well as in other countries, to promote the brand "Made in Azerbaijan". That enabled Azerbaijan to supply 200 tons of apples and a container of pomegranate juice to the UAE. The sides also reached an agreement to export honey, meat, mineral water, tomatoes and other fruits and vegetables to Dubai.
Earlier UAE Economy Minister Sultan bin Saeed Al Mansoori noted on the eve of the sixth meeting of the intergovernmental commission on economic, commercial and technical cooperation, which will be held on April 20 in Abu Dhabi, the economic cooperation between Azerbaijan and the UAE does not reflect the existing potential between the two countries.
According to the minister, during the meeting the parties will discuss the possibilities of strengthening cooperation in the spheres of energy, environment and natural resources.
"Such meetings are a good platform for the development of bilateral economic ties, investments and trade at a level that justifies the expectations of the heads of the states," he said.