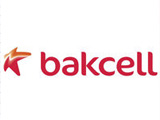 Bakcell - the First Mobile Operator and Leading Mobile Internet Provider of Azerbaijan is pleased to inform that the company once again has become the main sponsor of the National Book Award, which is considered to be the most prestigious project on the arena of modern Azerbaijani Literature.
National Book Award has been established in the year 2009 by "Ali and Nino" Publishing House, and drew wide response in the media and society within a short period of time.
The Jury of the National Book Award consists of influential personalities of Azerbaijan. This year, the award will be promoted in all the zones: various presentations will take place in Regions and higher schools of Azerbaijan.
Award winners will receive prizes in the size of 3000, 2000 and 1000 AZN respectively. New nominations in the field of poetry and children's literature shall be established.
NBA 2012 award will be notable for another novelty. Thus, in addition to traditional book form, this year's winning works of literature will be published in electronic form and will be available for reading by means of all electronic and mobile devices.
"Being an Azerbaijani company, Bakcell undertakes an important mission of supporting the development of culture and arts in Azerbaijan. National Book Award is one of the major initiatives in this area, and we are happy to support this project. During the last year's NBA award we have stated that since education via the internet continually gains in scope, the demand for electronic books grows day by day, and we intend to make our own contribution to this process. Until recently, there were very few electronic books in Azerbaijani language. Keeping this in mind, we have set ourselves the goal of supporting the promotion of digital infrastructure for Azerbaijani literature, and have kept our promise", says Bakcell CEO Mr. Richard Shearer.
According to Nigar Kocharli - the founder of NBA, even though certain changes were applied to Award's charter and jury membership, the main concept of the award is invariable: "This is a "Bridge" concept. This bridge unites young and old, Azerbaijani and Russian speaking writers from various literary trends, from Baku and other regions".
Official presentation ceremony of the NBA 2012 Award will take place on 28 August 2012. You can get more detailed information about the project by visiting official Web and Facebook pages of Bakcell www.bakcell.com www.facebook.com/bakcell as well as the official page of Ali and Nino - www.alinino.az
Bakcell network covers more than 99% of the population and 92% of the country's territory (except occupied territories). Bakcell is the leader in innovation and focuses on bringing the best of mobile internet to Azerbaijanis through new partnerships and its Sür@ services. With 257 retail outlets and 7 Customer Service Centers operating 24x7 Bakcell provides the best customer experience to its customers.
For more detailed information about Bakcell products and services, please visit www.bakcell.com or call 555
If you are not a Bakcell subscriber, but wish to find out about Bakcell and its services, please call 055 000 05 55
/
Trend
/